Intuitive dashboard with graphics by category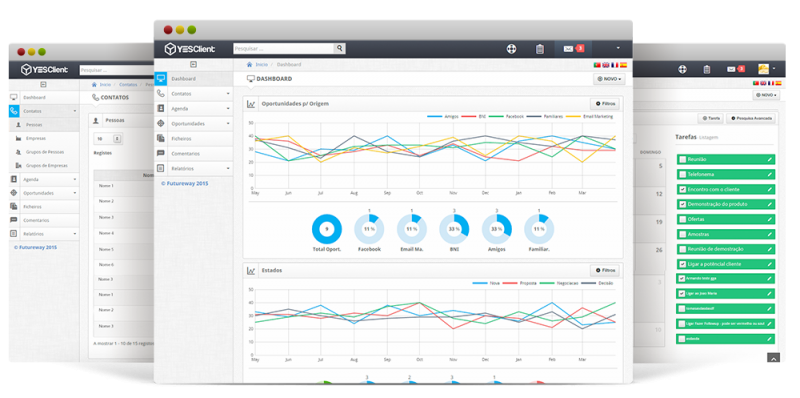 On the Home screen, are present, represented graphics intuitively, that demonstrate steady progress of your activities in relation to the status and sources of business opportunities.
Now you can do improve your management relationship with the client in easier way, form a quick and easy navigation with the YesClient application. Filter and organize all the information per customer, person or company.